Sifu Alan Baxter
Sifu Alan Baxter is an International Master of Choy Lee Fut Kung Fu (a Fire Dragon Inner Chamber Disciple of Master Chen Yong Fa).
Alan has had nearly forty years experience in the martial arts, studying a number of different martial styles, including Judo, Karate, Muay Thai and several styles of Kung Fu. Alan has Instructor certification from the UK, the US and Australia. In 1996 he won the British Wutan Federation National Championship title. For the past ten years, Alan has taught Chan Family Choy Lee Fut Kung Fu & Lohan Qi Gong on the South Coast of NSW, Australia.
For many years Alan was a practicing Personal Trainer, fully qualified through the Fitness Institute Australia.
Alan is continuously studying to improve his knowledge, regularly training both in Australia and China.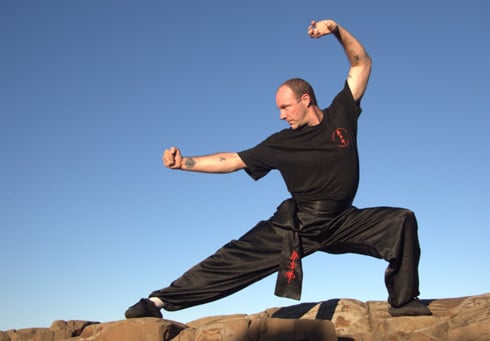 Some of Alan's professional qualifications are:
Martial Arts:
* Wing Sing Tong International Master, Fire Dragon Disciple of Chan Family Choy Lee Fut Kung Fu
* Certified Punchfit Punch Pad Instructor
* Certified Punchfit Kick Pad Instructor
* Combat Sports Worldwide International Coaching Diploma
* Ancestral Mountains Martial Arts Assoc. Coaching in Martial Arts
* Also graded in Judo, Wado-Ryu Karate, Lau Gar Kung Fu, Wutan Kung Fu and others
Health & Fitness:
* Fully Qualified and Registered Level 3 Exercise Professional – Personal Trainer
* Certificate IV in Fitness – Trainer of Special Populations
* Certificate IV in Assessment & Workplace Training – Fitness
* Certificate III in Fitness
* Gym Instructor
* Certificate of Attainment – Advanced Resistance Training
* Certificate of Attainment – Advanced Aerobic Conditioning
* Certificate of Attainment – Nutrition and Weight Management
* Certificate of Attainment – Professional Practice
and more.
*****
Si Jie Halinka Orszulok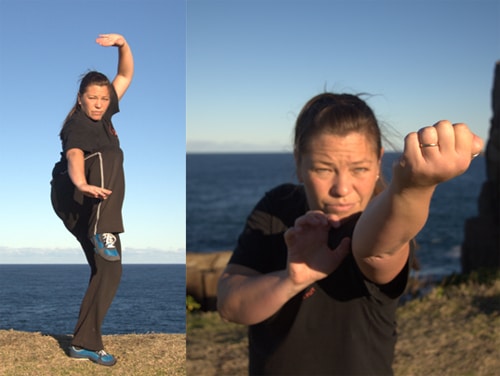 Si Jie Halinka is Sifu Alan's wife, and a Wing Sing Tong Master and Leopard Disciple of Master Chen Yong Fa in Choy Lee Fut Kung Fu. She is the Assistant Instructor at the Illawarra Kung Fu Academy. Halinka has studied kung fu since 2001 under Sifu Paul Nomchong and Sifu Barry Hale as well as Sifu Alan Baxter, and now trains regularly under Master Chan Yong Fa.
Halinka also has many years of child care experience which she brings to the Kids Kung Fu classes to make those classes a fun and safe learning environment.
Both Sifu Alan and Si Jie Halinka are qualified Senior First Aiders and both have Working With Children certification.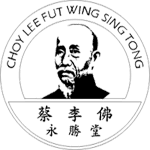 *****
.