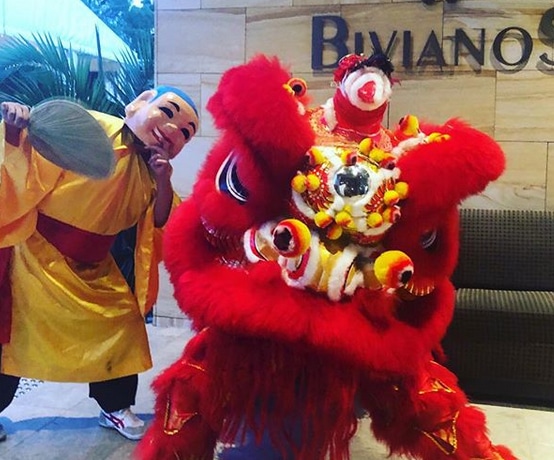 The Illawarra Kung Fu Academy is available for traditional LION DANCE for any special event. We are a sister school to the Sydney Lion Dance Team and the Shoalhaven Kung Fu team, all of us part of Chan Family Choy Lee Fut Australia.
Part of the tradition of Chan Family Choy Lee Fut Kung Fu is the practice of traditional Southern Lion Dance. The Illawarra Kung Fu Academy can perform authentic lion dance for any special occasion – weddings, openings, birthdays, fetes and any other event. The team is available all year round and performs throughout the Illawarra and South Coast areas (other regions may be available by special request). Performances can also include Kung Fu demonstrations. To arrange a performance, please contact us.
Chinese lion dance and Chinese martial arts have always been closely related. Our team's traditional Southern Chinese lion dance stems from our Choy Lee Fut Kung Fu curriculum, as taught by master Chen Yong Fa (5th generation direct descendant of Chen Heung, the founder of Choy Lee Fut).
Our senior team members have over 20 years of experience and have participated in lion dances for numerous competitions, official functions and Australian television appearances. Because we are a martial arts school, kung fu performances (including those with weapons) are also available by request, either as stand-alone or as part of the lion dance. The lion dance can also feature the Dai Tao Fut (big-headed Buddha), a common addition to traditional performances.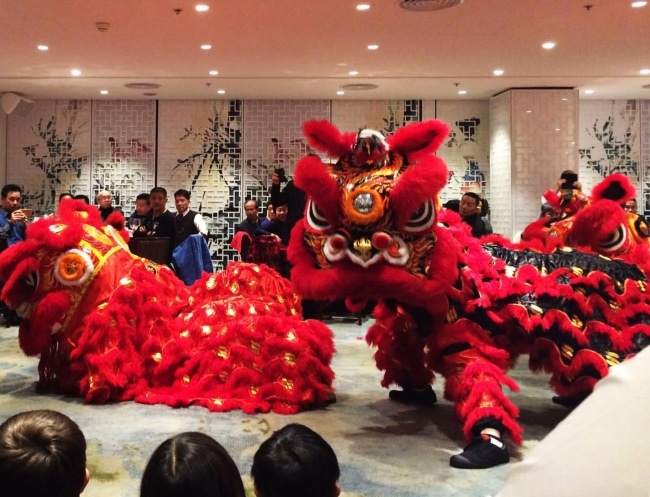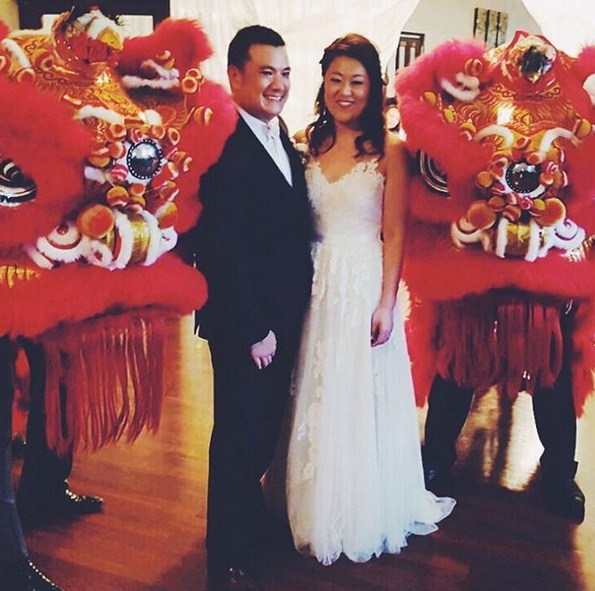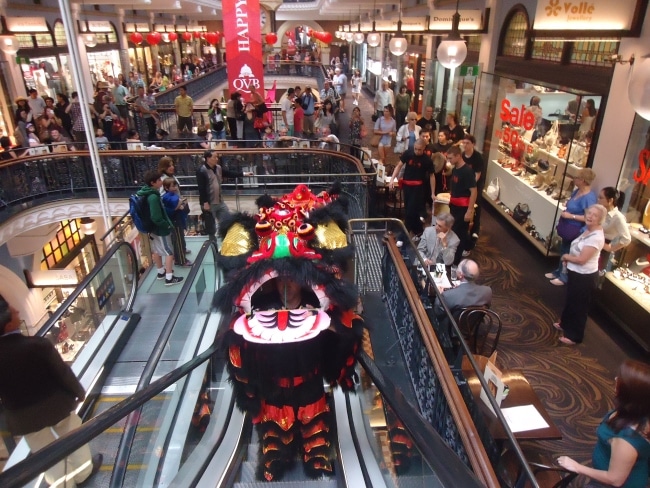 We can come to you anywhere within the Illawarra and South Coast. We can also service other areas by special request or arrange for our Sydney- or Nowra-based members to travel to you. If you're not sure about any aspect of a performance, give us a ring or send an email and we'll be happy to address any questions. We can advise on the best type of performance for your event.
Chinese New Year: Please note that Chinese New Year is our busiest season by far. To avoid disappointment for a performance during Chinese New Year, we recommend enquiring as early as possible, ideally several months ahead of time.
To find out more information about lion dance and the team, as well as about what we can do for your business or function, please contact us.
We hope not only to be a useful addition for your function but also to help spread awareness and appreciation of the Chinese tradition of lion dance around Australia!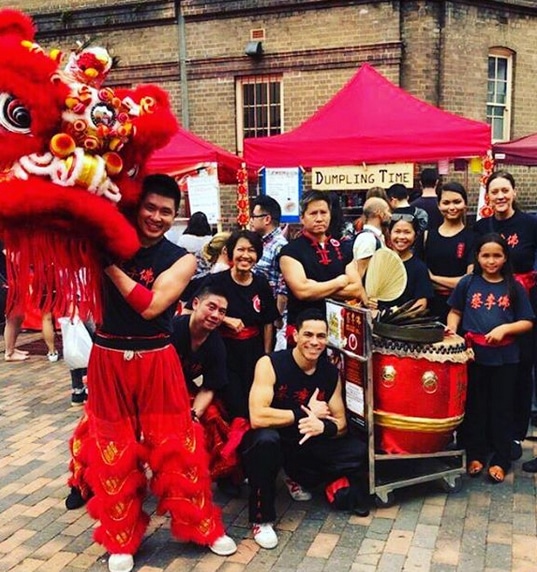 "The performance was exceptional! I couldn't stop talking about it afterwards. The whole team was professional and you worked extremely well with the Gallery's limitations. Thank you to you and the team for such a memorable performance. We will be using you / recommending you for any future events!" – Wollongong Art Gallery